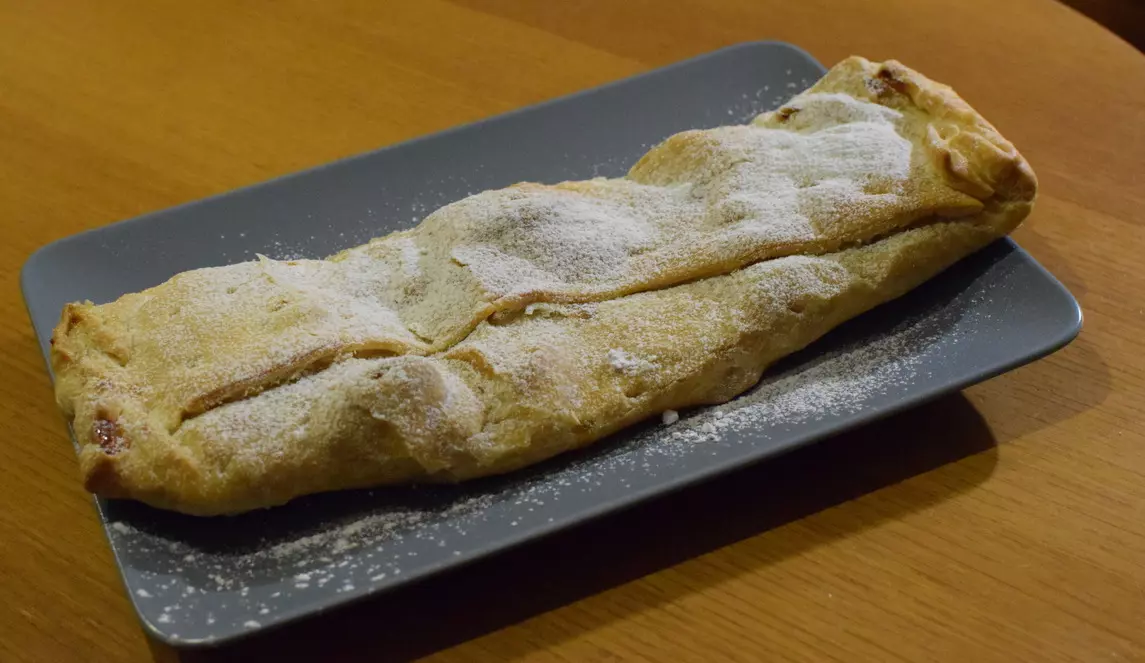 ⏲️ Prep time: 10 min
🍳 Cook time: 40 min
🍽️ Servings: 6
Ingredients
Puff pastry
Apricot jam (about 300 g | 10 oz)
3 apples
Ground cinnamon
Breadcrumbs / crushed cookies
Butter (optional)
Powdered sugar (optional)
Directions
Peel and cut the apples in thin slices.
Roll out the puff pastry with a rolling pin.
Spread the jam over the puff pastry with a spoon.
Arrange the apple slices over the jam.
Sprinkle with cinnamon and breadcrumbs.
Cut tiny pieces of butter and arrange them over the apple slices.
Roll the puff pastry edges over, overlapping them.
Bake for around 40 minutes at 180°C (360° F).
Cover with powdered sugar.