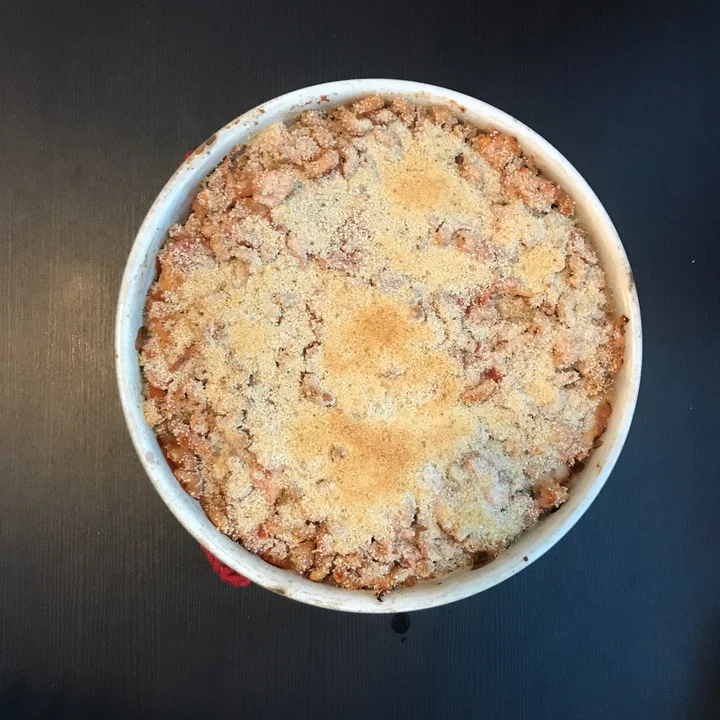 Easy to throw together and transport for the working fellow. High in protein!
⏲️ Prep time: 5 min
🍳 Cook time: 35 min
🍽️ Servings: 4-6
Ingredients
16oz (450g) macaroni (elbow, penne)
24oz (700g) raw chicken breast, diced
9oz (250g) mozzarella cheese, shredded
1.5oz (40g) parmesan cheese, grated
1.5oz (40g) bread crumbs
16oz (450g) diced tomatoes
Some oil and butter
(Optional) More mozzarella and parmesan for fans of cheese.
Directions
Preheat oven to 400F/200C.
Dice chicken and pan cook with oil until fully cooked.
Cook the pasta for a few minutes less than usual (about 7-8 minutes).
Add chicken and pasta into a casserole dish. Mix together. Add diced tomato and shredded mozzarella cheese and keep mixing. Top with parmesan cheese and bread crumbs for an even coat. Add about a spoonful of butter evenly on the top.
Cook in the oven for 22-25 minutes, until the top looks golden.
Contributor(s)