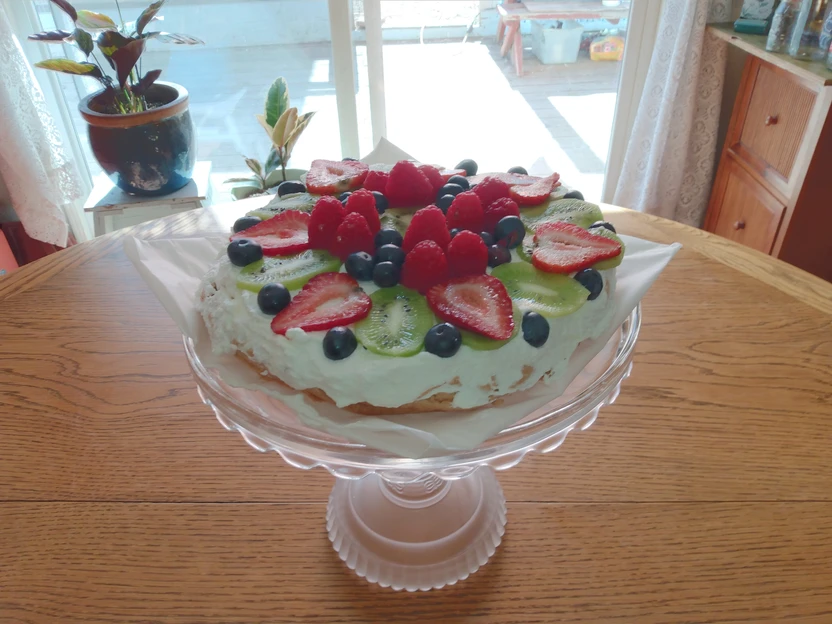 ⏲️ Prep time: 20 minutes
🍳 Cook time: 55 minutes
🍽️ Servings: 6-8
Ingredients
2 egg whites
1 1/2 cups caster sugar
1/2 tsp salt
1 tsp white vinegar
1 tsp cornflour
4 Tbsp boiling water
(optional) Whipped cream, fresh fruit such as kiwifruit, passionfruit, and strawberries
Directions
Beat all ingredients until smooth, stiff and shines.
Continue beating mixture until soft peak forms when lifting beater (approx 12 minutes).
Place on baking paper on tray.
Bake in middle of oven at 180˚C (350-360˚F) for 10 minutes.
Drop temperature down to 150˚C (300˚F) for 45 minutes.
Turn off oven and leave to cool in oven.
(Optional) Serve with fruit salad and ice cream.