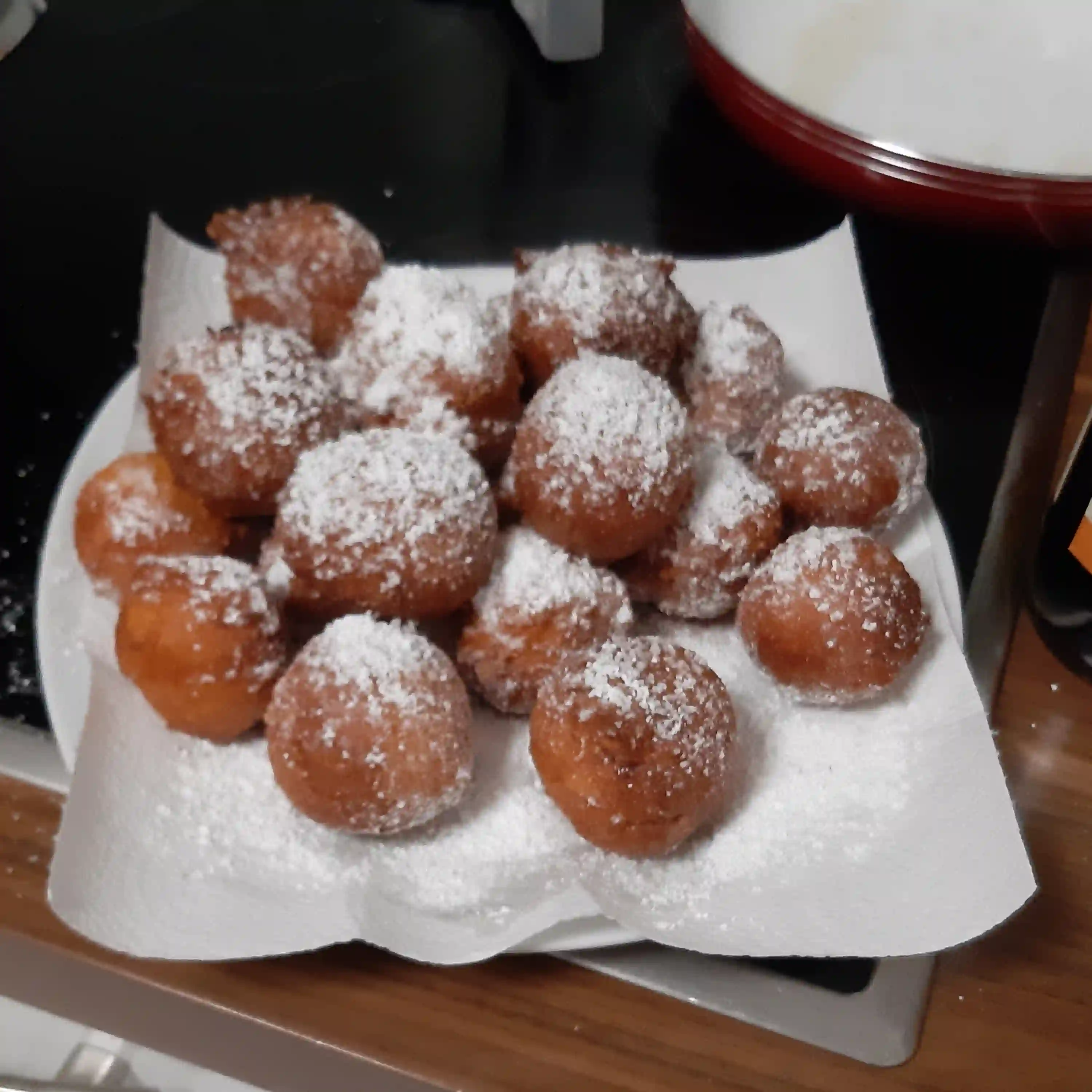 "Quark" is a type of fresh dairy product. It's usually translated as curd cheese or cottage cheese.
Ingredients
420ml quark (plain yoghurt can be used as a replacement)
2 eggs
6 or 7 tbsp of sugar
2 packets of vanilla sugar
400g flour (500g if using yoghurt)
2 packets of baking powder
1L sunflower oil for frying
(Optional) icing sugar
(Optional) Alcohol by eye so that they do not soak up so much oil
Directions
Mix ingredients (quark, eggs, sugar, flour, baking powder) in one bowl.
Pour the sunflower oil into a cooking pot and heat up the hotplate
Form balls from the dough and put them into the cooking pot
Once they are brown-ish, put them onto a plate
(Optional) add icing sugar
Enjoy!
Contributor(s)