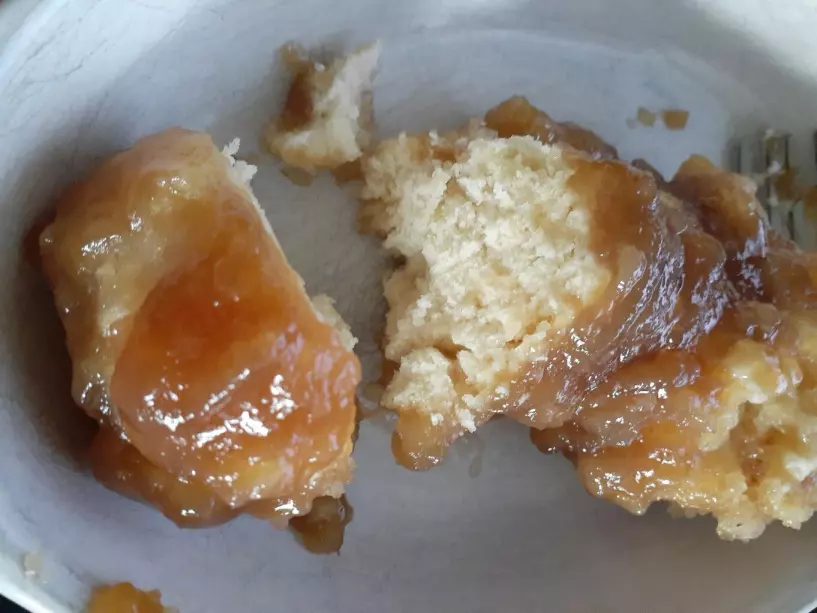 ⏲️ Prep time: 5 min
🍳 Cook time: 15 min
🍽️ Servings:5-6
Ingredients
1 cup flour
2 TSP baking powder
1 pinch salt
2 TB butter, cut into pieces
½ cup milk
1 cup water
1 cup maple syrup
Directions
Stir together flour, baking powder and salt until aerated and no longer clumpy.
Work in the butter with your fingertips and add milk. Form into 5-6 balls.
In a saucepan equipped with a lid, bring water and syrup to a simmer. Add dough balls and cover. Simmer on low 12-15 minutes.
Notes
Avoid lifting the lid since these cook with the help of steam.