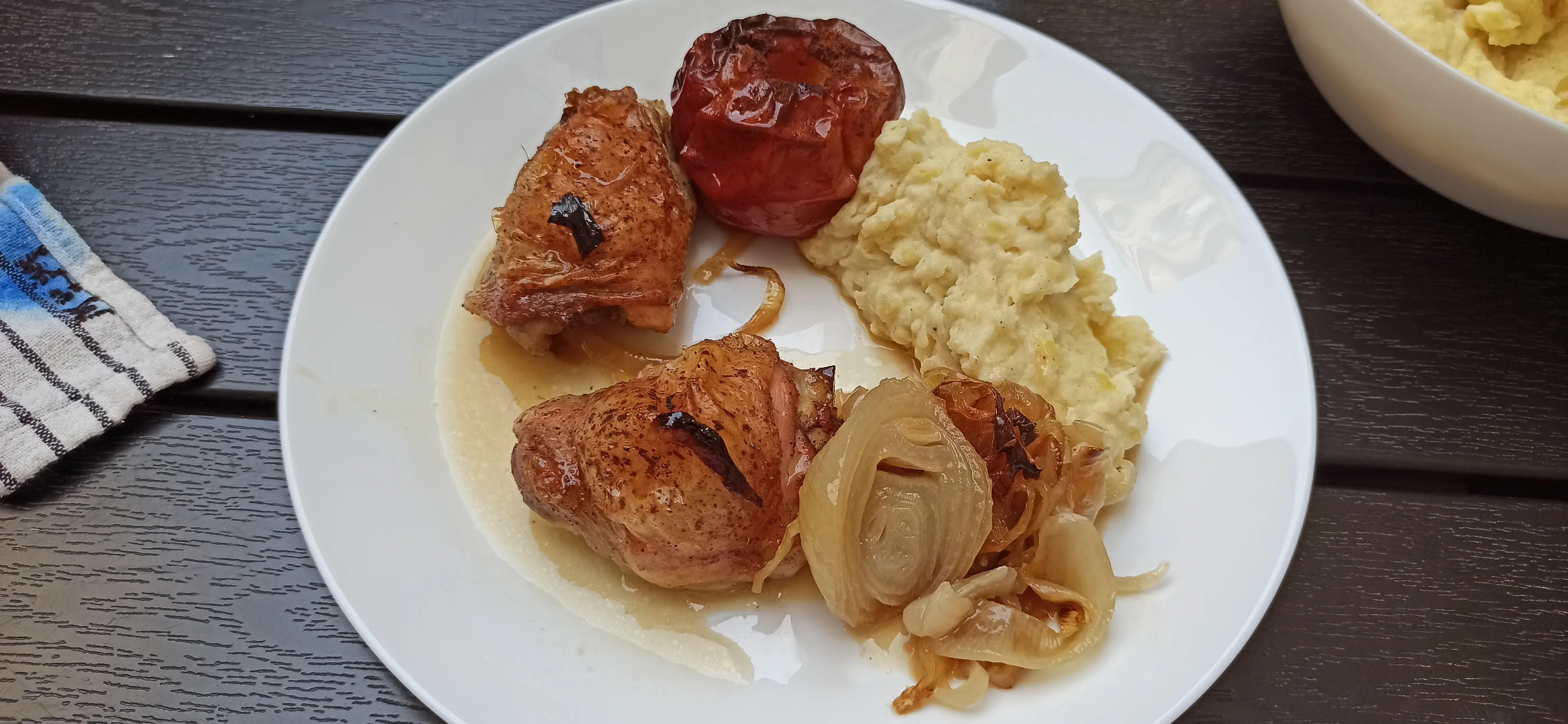 Baked chicken with apples and onions. Suprinsingly good and simple combination.
⏲️ Prep time: 10 min
🍳 Cook time: 40 min
🍽️ Servings: 4
Ingredients
Chicken breast or similar.
Onions.
Nuez moscada.
Apples.
Potatoes.
Cream or creme fraiche.
Salt.
Pepper.
One glass (33c) of wine or cognac.
Directions
Heat the oven to 200C and prepare an oven tray.
Mix the chicken with nuez moscada, salt and pepper.
Remove the center of the apples, fill with nuez moscada and butter.
Put the chicken in the oven tray.
Put the chicken, onions and apple in the oven tray.
Add salt and pepper.
Cook in the oven for 40 min.
While the chicken is the oven prepare mushed potatoes. First you boil them until they are soft (keep the skin on). Once they are soft, peel them. Then mush them with a fork and add milk or creme fraiche.
Add the wine or the cognac. Cook until the chicken is well cooked.
Enjoy.
Contributor(s)
miraunpajaro

Monero: 49UT7DWUCJfBTwHKP5tx4c15UFqR43uJ6Ag7nQsfTWJWZsnbz7HEZ3KZiAiEG1W2LW1mVoowER47gTeLxR7Vq4io5xLbTkp