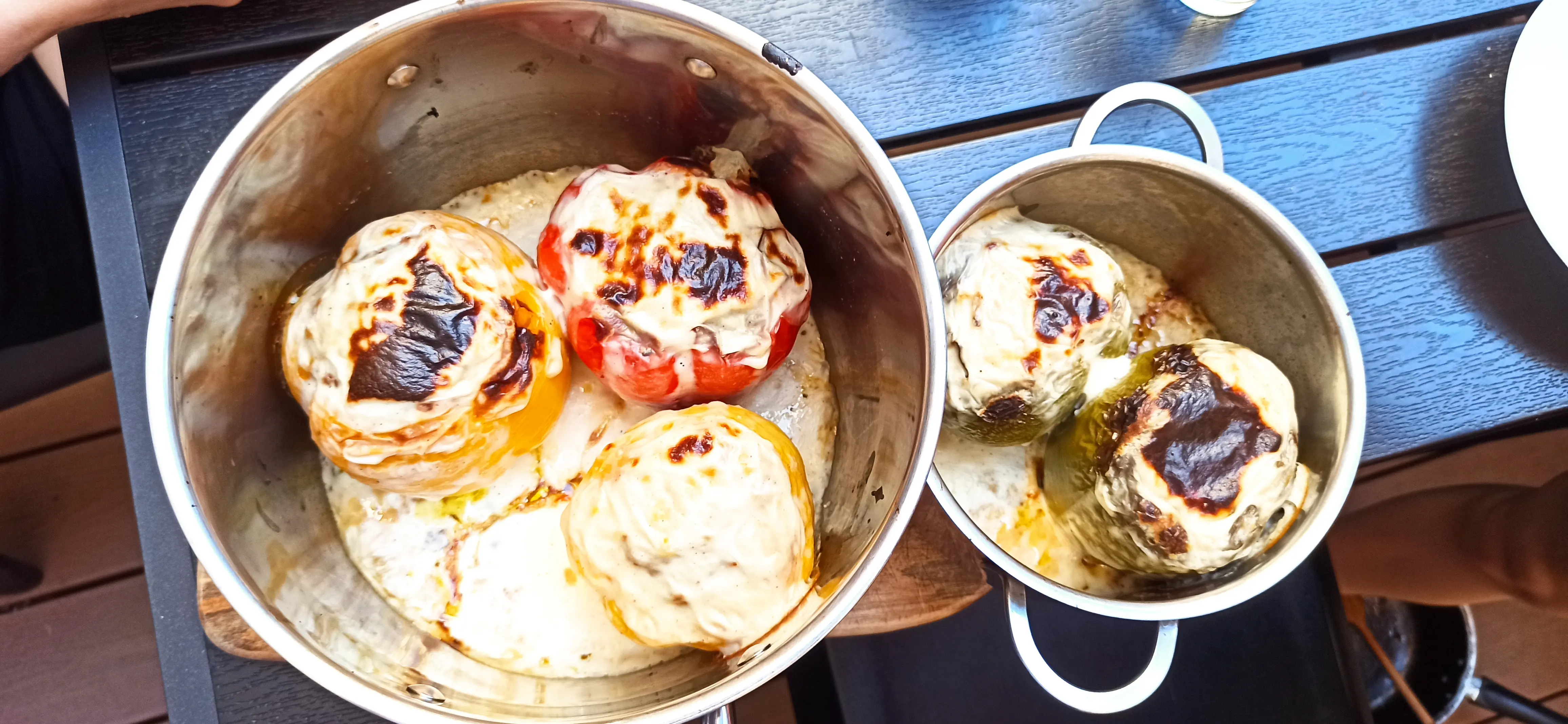 Farcies tomates with rice.
⏲️ Prep time: 10 min
🍳 Cook time: 40 min
🍽️ Servings: 4
Ingredients
2 yellow peppers per person
Around 120g of ground beef meat per person.
1 or 2 onions.
Condiments of your choice: Parsley, origan or cumin.
Olive oil
Salt and pepper.
Optional: Bechamel.
Directions
Heat the oven to 200C.
Empty the peppers and remove the seeds.
Slice the top to the peppers and place them in the oven tray, you may need to slice the bottom a litte bit to make them stand together. (Hint: Put the peppers inside a pan over the oven tray).
Cover the peppers with aluminum and cook in the oven for 1h30min.
Meanwhile¸saute the onions, garlic and last, the meat.
Mix with fresh tomato soup.
When the peppers are finished, remove the aluminum, fill the peppers with the mix and cook in the oven for another 45 minutes.
Optionally: (Not traditional!) Add the bechamel a couple of minutes before the time is up and finish cooking in the oven.
Optionally: Instead of bechamel you can use sour cream.
Enjoy.
Contributor(s)
miraunpajaro

Monero: 49UT7DWUCJfBTwHKP5tx4c15UFqR43uJ6Ag7nQsfTWJWZsnbz7HEZ3KZiAiEG1W2LW1mVoowER47gTeLxR7Vq4io5xLbTkp