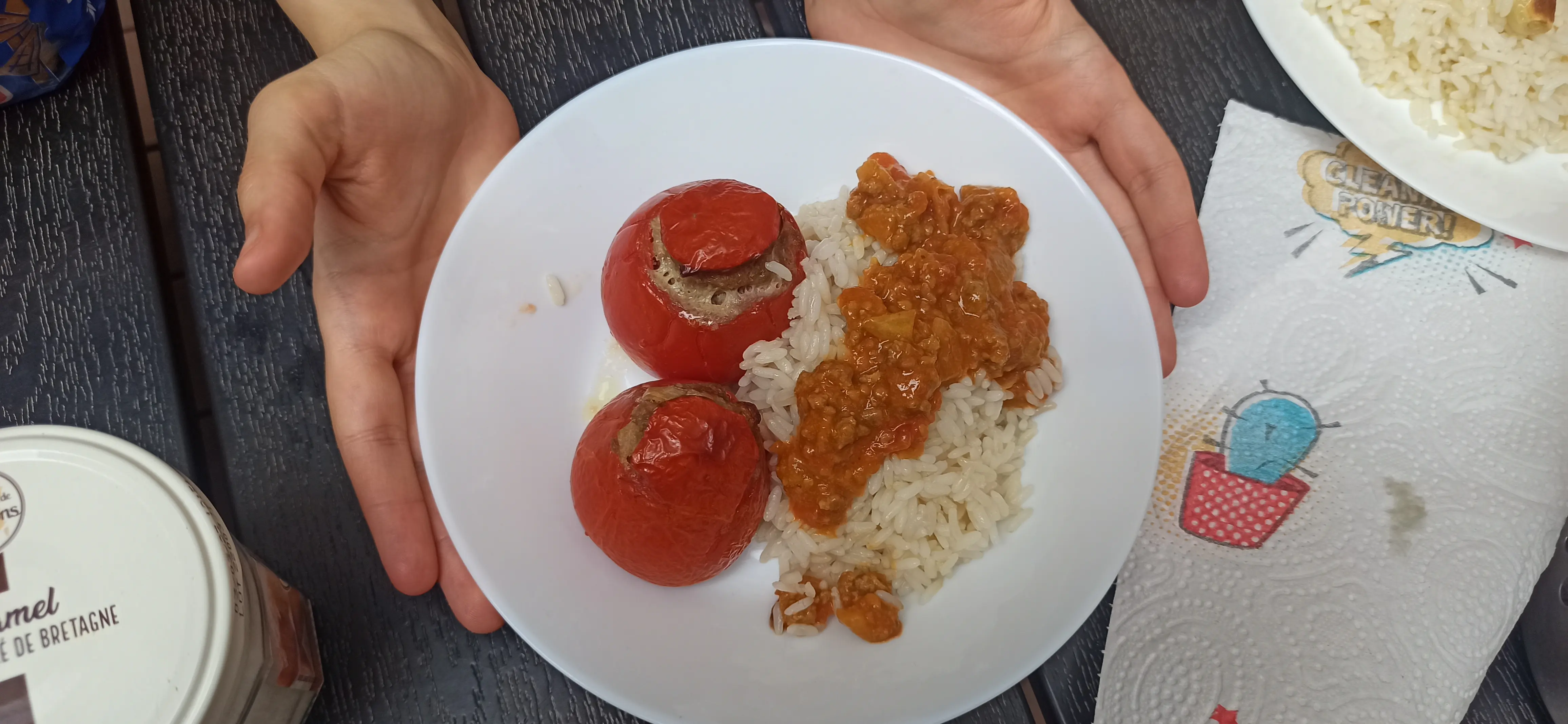 Farcies tomates with rice.
⏲️ Prep time: 10 min
🍳 Cook time: 40 min
🍽️ Servings: 4
Ingredients
2 tomatoes per person.
300g of ground beef meat.
1 or 2 onions.
Condiments of your choice: Parsley, origan or cumin.
Olive oil
Gruyere cheese.
Salt and pepper.
Optional: Butter.
Directions
Heat the oven to 200C.
Slice the top to the tomatoes and place them in the oven tray.
Empty the tomatoes using a spoon and reserve the interior of the tomatoes in a bowl.
Mix the interior of the tomatoes with the rest of the ingredients.
Restuff the tomatoes.
Optionally add a thin layer of butter on top of the tomatoes.
Put the "lid" on the tomatoes.
Bake for 40 minutes in the oven.
Enjoy!
Contributor(s)
miraunpajaro

Monero: 49UT7DWUCJfBTwHKP5tx4c15UFqR43uJ6Ag7nQsfTWJWZsnbz7HEZ3KZiAiEG1W2LW1mVoowER47gTeLxR7Vq4io5xLbTkp