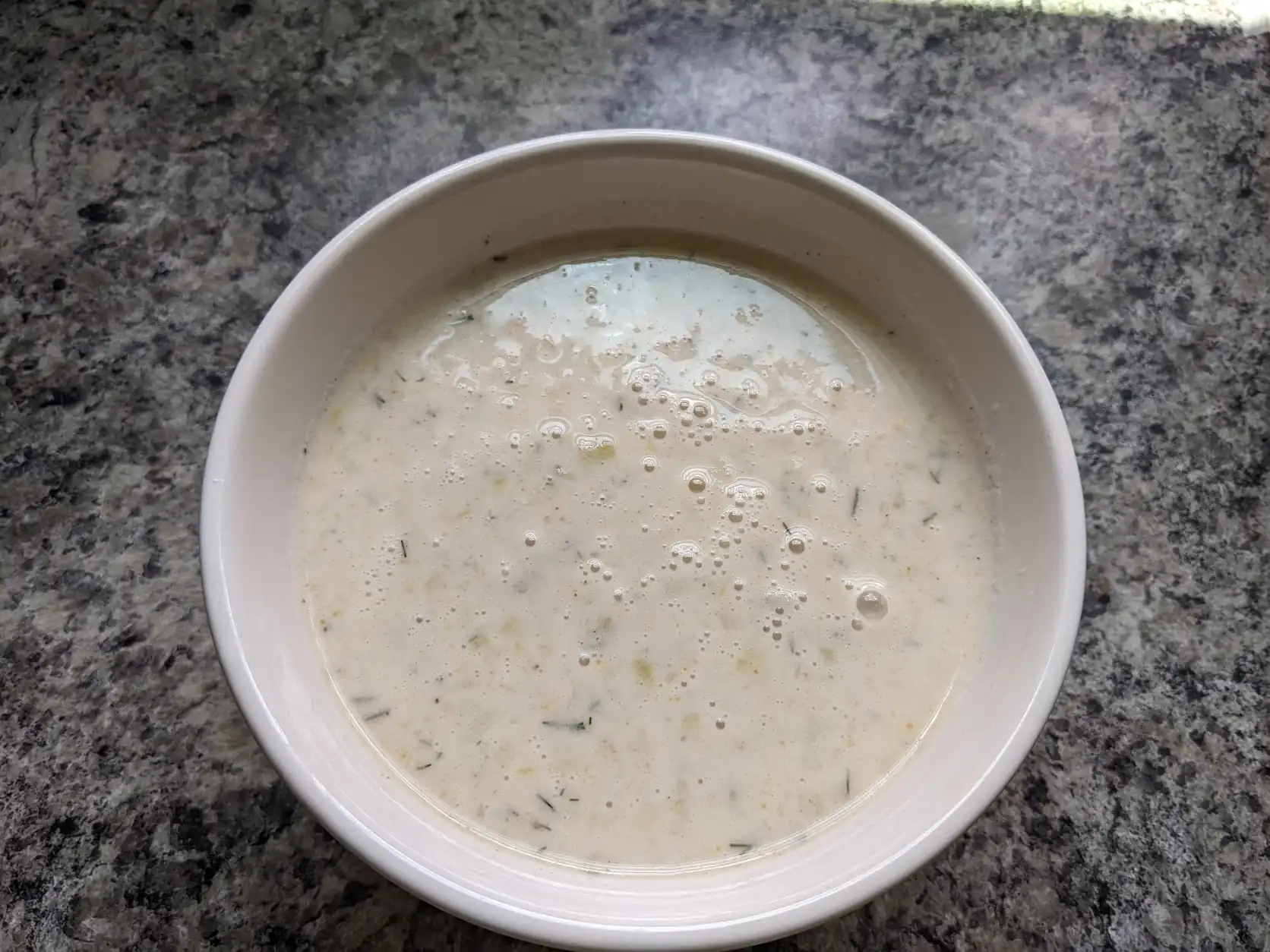 ⏲️ Prep time: 15 min
🍳 Cook time: 1 hour 20 min
🍽️ Servings: 2
Ingredients
3 tablespoons unsalted butter
2 large leeks
1 quart chicken or veggie stock
11 ounces peeled and sliced waxy potatoes
1 bay leaf
¾ cup heavy cream
white pepper
(optional) ½ teaspoon ground nutmeg
(optional) ½ tablespoon dill weed
Directions
Chop the white to light-green part of the leek into moderately sized pieces and discard the dark-green ends.
Melt the butter in a pot on medium-low heat, add chopped leeks and potatoes. Stir until leeks are sweat.
Add stock, bay leaf, pepper and optional ingredients now. Raise heat to medium-high, simmer until potatoes are tender.
After removing the pot from the heat, remove the bay leaf and immersion blend pot until you reach a desired consistency.
Stir in heavy cream and salt to taste.
Contributor(s)