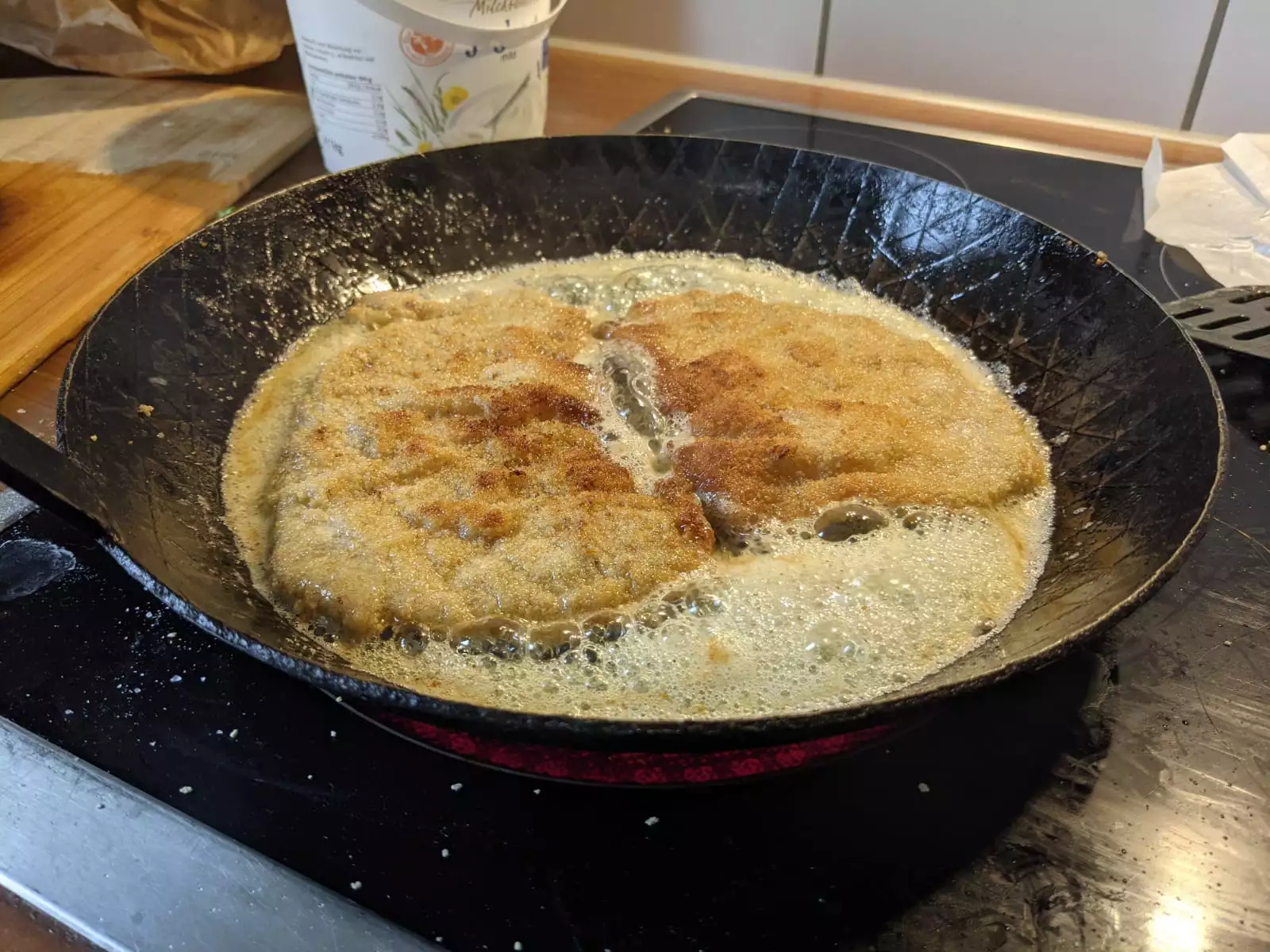 Original Austrian breaded meat, pan-fried in butter.
⏲️ Prep time: 15 min
🍳 Cook time: 6 min
🍽️ Servings: 4
Ingredients
4 veal cutlets (1 ~ 150g)
2 eggs
1 lemon
100g flour
150g bread crumbs
100g butter (or even better clarified butter)
Directions
Prepare 3 bowls. (One with flour, one with beaten eggs, one with bread crumbs seasoned with salt and paprika)
Wash the veal and gently dry it with kitchen roll.
Put the veal on a board and beat it with a meat tenderizer (or a rolling pin) to a thickness of 0.5 cm. (Beating the veal makes it tender)
Season the veal with salt and pepper on both sides, dive it through the 3 bowls. (First flour, then eggs, finally bread crumbs)
Melt the butter in a deep pan. (Attention: not too hot. Butter should not turn brown)
Fry the veal on each side until it is gold brown. (e.g. 3 min on each side)
Serve with a piece of lemon.