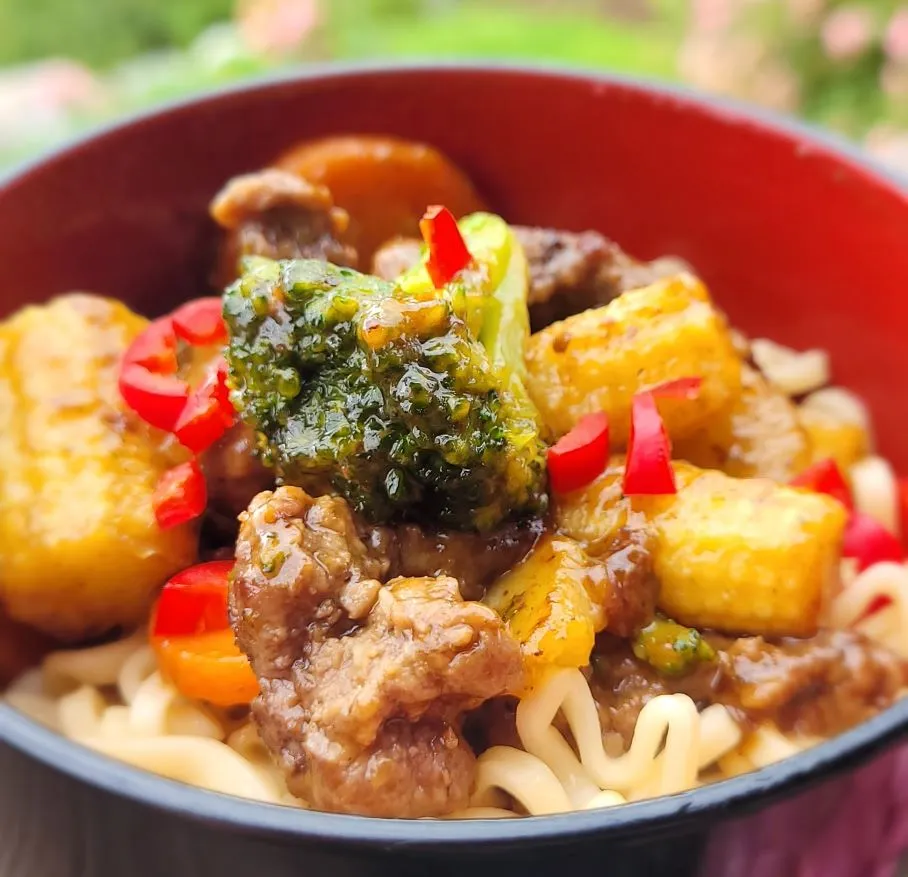 If you have no wok, a regular pan will suffice.
⏲️ Prep time: 10 min
🍳 Cook time: 15 min
🍽️ Servings: 2
Ingredients
2 dL water
2 tbsp cornstarch
1 tbsp honey
1/4 tsp ginger
3 tbsp soy sauce
Sesame oil
Beef slices or strips
Carrot, sliced (optional)
Broccoli, florets (optional)
Baby corn (optional)
Water chestnut, sliced (optional)
Bean sprouts (optional)
Chili pepper, diced (optional)
Noodles or rice
Directions
Whisk water, cornstarch, honey, ginger and soy sauce. Set aside.
Heat some sesame oil to medium heat in a wok and brown the beef.
Move the beef aside, add sesame oil and vegetables to the wok at high heat.
Mix everything in the wok and heat.